Don't be intimidated by oysters...
With a little help from our team, you can enjoy oysters at home everyday of the week. Scroll below for steps to take after receiving your oysters.
1. UNPACK YOUR BOX IMMEDIATELY
2. LOOK FOR THE TTI TAB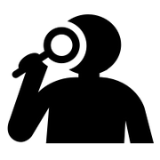 3. INSPECT THE TAB AND IMMEDIATELY TAKE A PICTURE WITH YOUR PHONE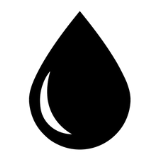 4. RINSE YOUR BAG OF OYSTERS UNDER COLD WATER AND PLACE IN A BOWL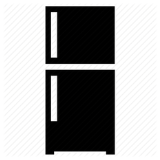 5. STORE IN FRIDGE IN A BOWL COVERED BY A DAMP TOWEL. DO NOT STORE SUBMERGED IN WATER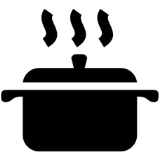 6. OYSTERS CAN BE KEPT FOR UP TO A WEEK BEFORE CONSUMING. ENJOY CHILLED, GRILLED, BOILED, OR BAKED!
Barnegat Oyster recipes coming soon!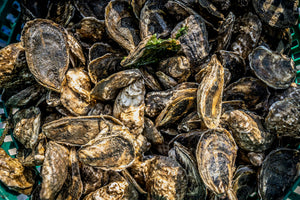 Oysters can be kept in the refrigerator up to one week before consuming. The FDA recommends fridges be kept at 40 degrees fahrenheit or below.
Consuming raw or undercooked meats, poultry, seafood, shellfish, or eggs, may increase your risk of food-borne illness, especially if you have certain medical conditions.
Shellfish Shippers #NJ42SSWS