Oyster Roast Kit
$79.00
Regular price
Unit price

/

per
Quantity selected exceeds current stock
Description
A fun and incredibly delicious way to enjoy oysters. Slow roast on your grill or open fire. The smokey cedar box of shellfish on a bed of seaweed, topped with sprigs of sage basically shucks the oysters for you - great for both beginner and experienced oyster eaters.
The process is simple but takes a little time (1.5-2 hours), so plan this treat for a weekend feast with family and friends. Order to arrive a day ahead, just in case the UPS guy doesn't make it to your doorstep in time to prepare. Oysters will keep at refrigerated temperatures for a week.
Oyster Roasts are a coastal tradition from Maine to the Chesapeake and beyond. These seasonal community gatherings were a big ordeal requiring a big fire, lots of burlap and some local knowhow.  
Our Oyster Roast Kit simplifies the process and minimizes the ordeal to the scale of a backyard barbeque. Now any grill buff can enjoy this delicacy. Wait until you try these roasted oysters…you won't be disappointed!
The process in a nut(oyster?)shell:
Soak the cedar box in water for 1 hour

Create your oyster/seaweed/sage bed

Slow roast for 90 minutes

Eat!
(See instruction sheet for in-depth instructions)
What's in the package:
Cedar roast box

25 oysters 

Rockweed seaweed

Sage bundle 

1 Lemon

Instruction sheet
Type of oysters in package are based on availability and harvest conditions for our farmers.
Add scallops at checkout to your package to expand your grilled feast and support the Barnegat Oyster Collective with your hard-earned dollars.
Shipping for Oysters & Seafood: Our perishable shipping days are Monday, Tuesday, and Wednesday. Please select the date in the cart page you would like your items to be shipped. Estimated 1 day delivery from selected shipping date. We suggest choosing a shipping day 2 days or more prior if a specific delivery date is needed, to account for any shipping errors (oysters can be kept refrigerated for a week prior to consumption). We offer free 1-day UPS Ground Shipping to zip codes within Ground our zone (Tri-State Area), and $35 flat rate shipping to all other locations in the US. For bulk orders: $40 shipping fee added for every 50lbs.
You may use the shipping estimator below to see your rates for this product.
Pickup for Oysters & Seafood: Available Monday-Friday after 12 noon. Orders will be placed under the PICK-UP sign outside at our headquarters (address shown at checkout). All pickup orders receive a $10 gift card via email!
Shipping for Apparel/Accessories:
Shipping rates are dependent on customer location and will be added at checkout. Orders containing oysters and apparel/accessories may be shipped separately and may arrive separately.
FAQs
How long can my oysters last? 
Most people find it surprising, but oysters have a pretty good shelf life. They're simple organisms. It doesn't take much to send them into hibernation mode. Store them in a fridge, cup side down, with a wet paper towel over them. They'll be safe to eat for at least a week. You'll know they're dead if they open up. 
Where did my oysters come from?
Your package should have arrived with some printed literature naming the oyster variety. Explore this

map

for a general area of where each oyster is grown. You'll notice the saltier oysters are grown closer to the ocean, while the sweeter ones are grown near rivers and creeks. 
How do I know if the oysters are safe to eat? 
Our packaging practices have been verified safe by a third party. We go an extra step to ensure safety. Please refer to the little tab (Time Temperature Indicator) that's on the inside of your package's cooler. While most UPS packages arrive on time, sometimes there's mistakes. If the tab says there was a temperature breach then just shoot us an email and we will find a way to correct it. For risks associated with eating raw oysters, please visit the FDA's website on Advice about Eating Fish. 
Can I buy oysters in person?
Yes. It's always best to order ahead or call ahead to ensure we have what you're looking for. Our # is 609-450-9005 and our address is 483 E Bay Avenue in Barnegat Township.
Is it true that oysters should only be eaten in months that have an "R"?
This is old news. This saying was coined prior to the luxury of mechanical refrigeration. 
Adding product to your cart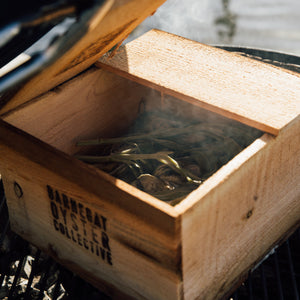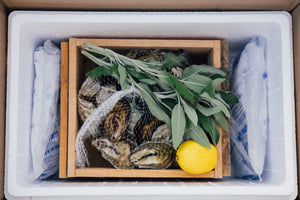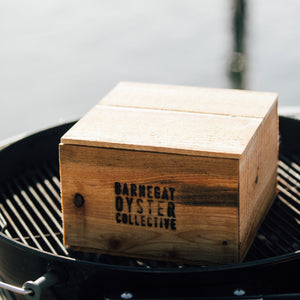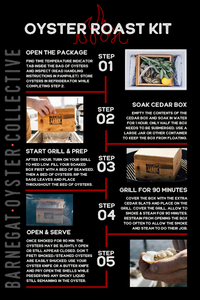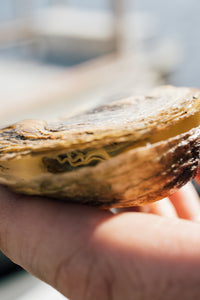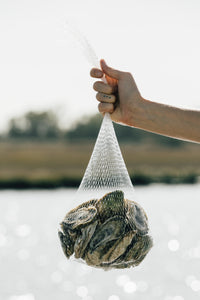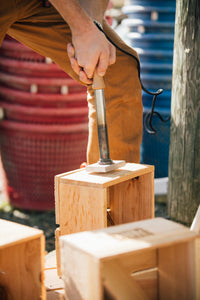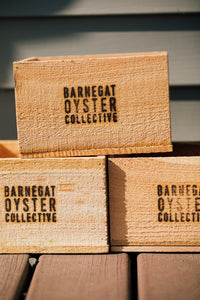 Recommended
Some other things we think you might like